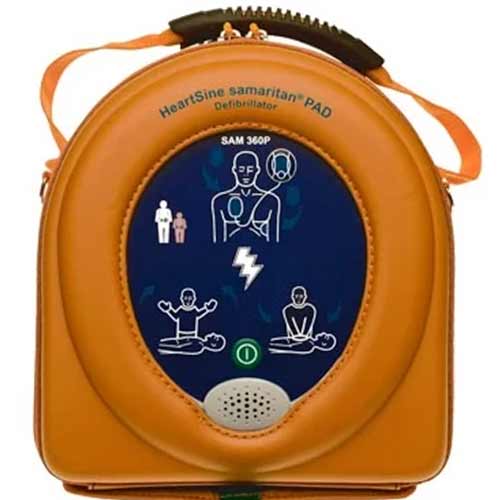 Do Defibrillators

Need Servicing?
A defibrillator or Automated External Defibrillator (AED), is an essential life saving device for any workplace or club, having an AED on hand can increase the chance of survival in a serious incident or Sudden Cardiac Arrest (SCA) by up to 80%. 
To help you ensure your defibrillator is always ready to work as it should, the team at First Aid Accident & Emergency (FAAE) has created a helpful guide on correct defibrillator maintenance and servicing, this easy to follow checklist is an inclusion with every FAAE defibrillator package:
Defibrillator Self Checks:

All of the FAAE defibrillators are Therapeutic Goods Administration (TGA) approved devices and are specifically designed to be able to operate without a great deal of upkeep or regular maintenance. Our Defibrillator Range  from Stryker will perform an internal self-check to identify any problems that may need to be addressed. If an issue is identified, the defibrillator will alert the user with a beeping sound so it can be serviced by us immediately.
Depending on the make and model of the defibrillator, the self-checks will be carried out on a daily, weekly or monthly basis. Although most modern defibrillators perform these self-checks, it's still recommended that you perform your own regular inspections to ensure the defibrillator is ready to go.
Inspecting your defibrillator will only take a few minutes and it will provide you with the reassurance that you'll always be prepared for a medical emergency.
There have been examples of where a defibrillator has been deployed and the device is flat! Our first aid trainers endeavour to check the AED's when onsite for a training course and will report cases to the client where the AED has expired pads or batteries, missing prep kits or simply locked in a cupboard and not reasonably accessible.
As part of the First Aid Code of Practice, you must ensure your AED is kept in good working order and reasonably accessible for everyone in the workplace.  Check your relevant state's First Aid Code of Practice for more information.
As part of our Defibrillator Bundles, you will receive a monthly checklist covering the things you should be checking regularly to ensure your Defibrillator is kept in good working order.  Some of the checklist items we provide are:
Checking the electrode pads and battery for expiry dates
Checking the AED is still showing the correct indicator light or display for use
Checking defibrillator case and accessories including the patient prep pack for razor, shears and face shield
Checking the wall or hard case cabinet to ensure it is accessible and in good working order

 
Replacing Defibrillator Pads and Batteries:
The most common cause of a defibrillator failing is usually because of a flat or expired battery. Defibrillator batteries are not rechargeable and once these batteries expire, they must be replaced. All Defibrillators will require a battery and Pad replacement every 2-5 years (check your defibrillator for its expiry date).
As part of our five star customer service, FAAE offers an 8 year warranty and after sales service on all of our defibrillators.  Once you purchase a defibrillator from us, our team will set you up in our system and will send a reminder email letting you know of the pad and battery expiration date for your device.
The 2018 Gold Coast Commonwealth Games – medical team, rated our defibrillators, delivery and service 5 STARS.
Our 100% Australian defibrillator experts are also happy to talk you through the defibrillator pad and battery replacement procedure and help you to do a system check to ensure your defibrillator is ready to operate in an emergency situation.
*First Aid Accident & Emergency takes no responsibility for any lapse in battery or pad expiry dates or invalid contact details.  It is the responsibility of the owner of the defibrillator to ensure it is correctly maintained as per the manufacturers' instructions.
Defibrillator Checklist:
It's important to inspect any other accessories or parts of your defibrillator such as the Electrodes or Pad pack. The electrodes or pads are used to stick to the chest of a patient and deliver the shock if needed, the pads have an expiry date and will perish over time, so the pads also must be replaced once they expire.
Defibrillators vary and have different life spans on the pads and batteries, so it's important to ensure you know when your consumables should be replaced. The defibrillator specialists at FAAE recommend that you keep an accurate record on these dates and we can provide you with guidance for this procedure.
For expert advice on defibrillator maintenance and servicing—contact the team at First Aid Accident & Emergency. Our online shop is stocked with a range of defibrillator accessories including Electrode pads packs and battery replacements. To learn more about defibrillators or to brush up on your first aid skills—book a course today.
We are the Australian defibrillator experts, view our online shop today!

Click a course to view more information! Or you can contact us.